Obviously today is a sad day in our history as a nation. A young man is dead, and there is no justice for the family. But what makes it worse is that instead of making a positive change, there are protests in the streets, and more death.
I plan for this to be a short post, but those of you who have been following me since the beginning know how difficult that is for me… But I will try.
I want to offer my condolences for the family, first and foremost. No one can imagine the pain you must be going through at this time, particularly when it seems obvious that justice will not be given. When a person's life is cut short, there is always the hope that the person who took that life will be punished for their actions. In this case, the system failed. Punishment will not be given, and I am sorry for that.
And how I wish I could end this here, with a heartfelt apology and hope that we can do what we can to move on from this painful memory, but the people won't allow me to stop there. The people have taken upon themselves to get violent. Tear gas has been ordered. People have been injured. Twitter exploded with the news so that even in Texas I can see the images of injured people, and the emotion-inducing images of the SWAT team or riot squad in military formation beneath the Season's Greetings sign.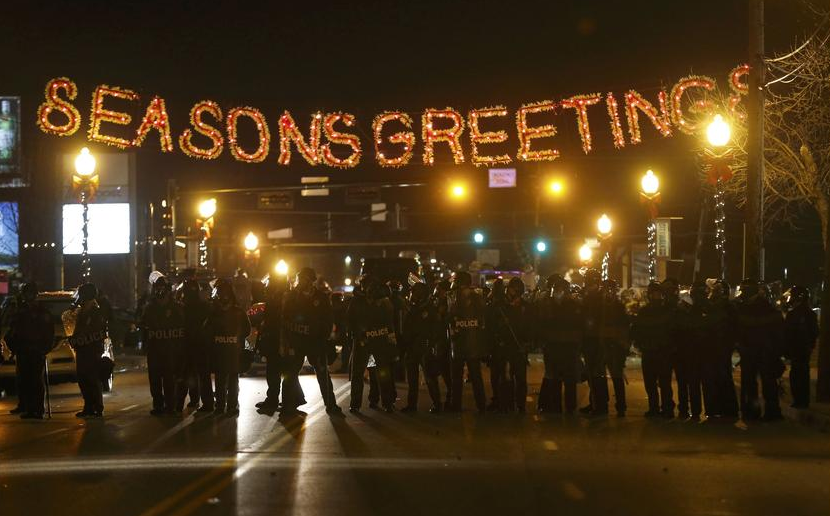 Continue reading Our hearts are with the family… →